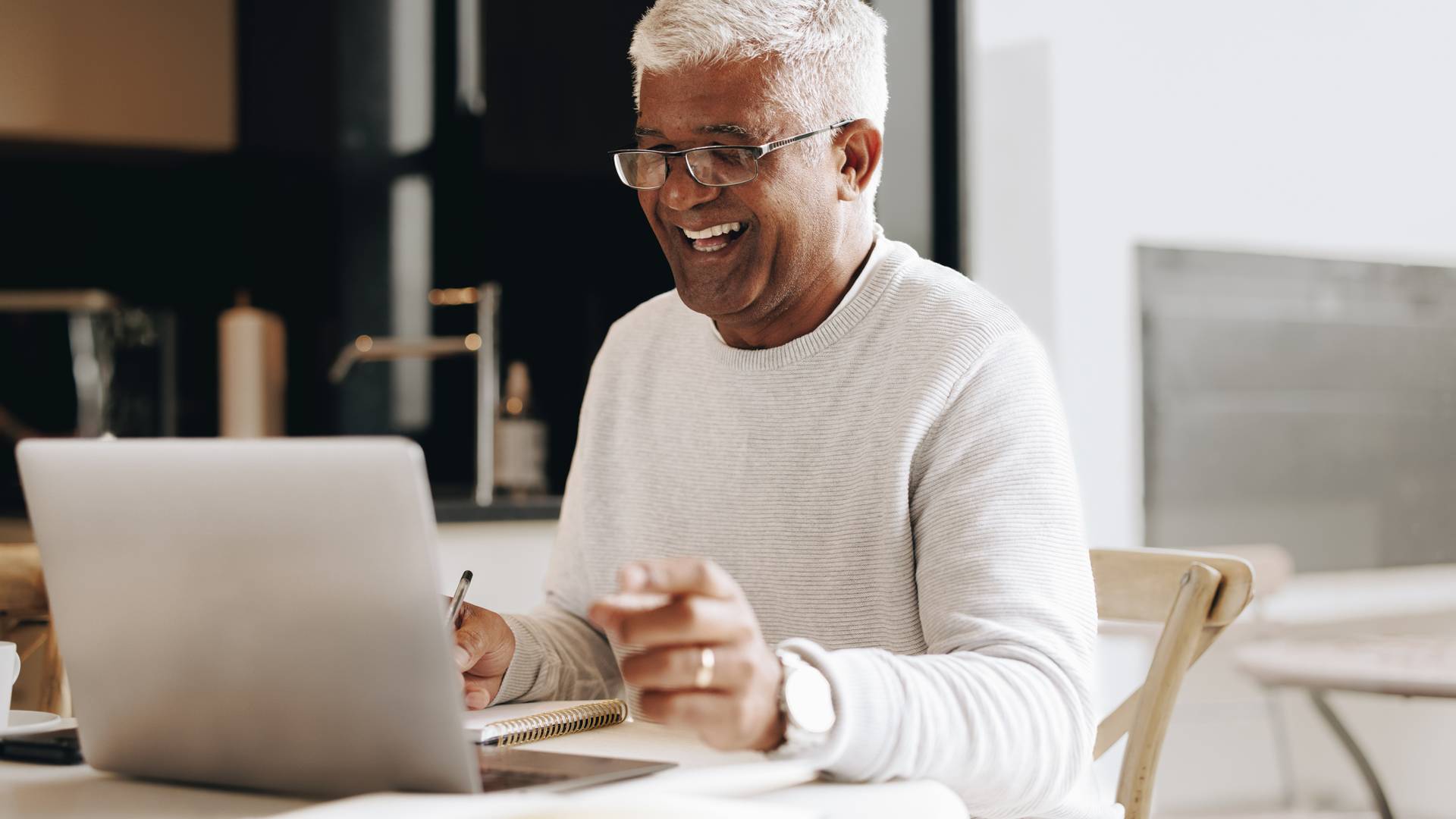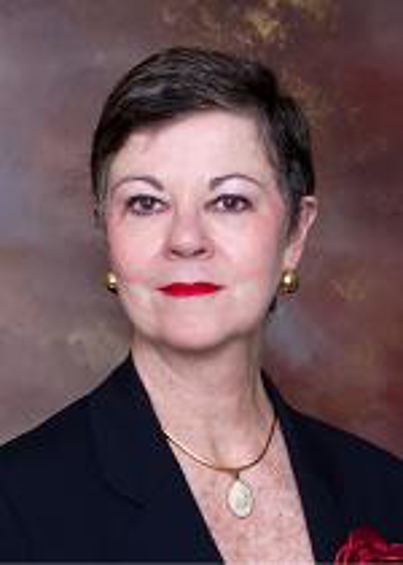 Karen Coolman Amlong
Bio
I was born on August 26, the anniversary of the day that women won the right to vote. Being politically active and an advocate for women's rights came naturally. A legacy or destiny?
I started college with no thought of becoming an employment discrimination lawyer. As an award-winning high-school artist (National First Prize in the "Hallmark Cards High School Talent Search") I won a scholarship to Michigan State University, where I graduated magna cum laude and Phi Beta Kappa with an ever-so-useful degree in Art History.
My radicalizing experience for a born-on-the-26-of-August woman was not so much of an epiphany as a reality check: Getting passed over for promotion in my first job out of college for a man because "you'll get married, get pregnant and quit." Women in the 70s were supposed to have husbands, babies and homes, not careers. I sensed that I'd been discriminated against but didn't know what to do about it. Title VII of the Civil Rights Act of 1964 was relatively young. Few lawyers brought gender discrimination suits. (The only reason that women had been included in Title VII was because a segregationist opponent sponsored a floor amendment to the bill, thinking that including women in the proposed law's prohibition against discrimination would create enough baggage to sink it.)
So, I somehow was drawn to an organizational meeting for a Fort Lauderdale chapter of the National Organization for Women and its message of equality catapulted me into driving around the state for two years in a 1960 Oldsmobile with two babies in tow to organize NOW chapters. NOW honored me by electing me to its National Board of Directors in 1972. I lobbied in Tallahassee for the Equal Rights Amendment in 1973 and 1974, promising that if the ERA were not ratified, I and women like me would run against its opponents and replace them. A male legislator told me, "You don't have a snowball's chance in hell of getting elected." "Watch me," I replied. I was elected in 1974 (at age 27), as the first woman from Broward County, Florida, to serve in the Florida House of Representatives. My campaign slogan during that Watergate/watershed year: It's time.
One term in the Florida House was enough; I had proved my point. I retired from politics and went to law school, graduating and becoming a lawyer in 1979.
In 1982, I married and started a little mom and pop law firm that year, struggling like most small businesses do. I did (and still do) a lot of family law; while my husband did a little bit of everything at the beginning.
The Firm began litigating the discrimination cases that my former NOW colleagues referred to us, which got us started in employment rights. The Amlong Firm has grown far beyond the initial vision and now concentrates primarily on workers' rights. We've done well. I won Florida's first significant sexual harassment judgment. Stockett v. Tolin, 791 F. Supp. 1536 (S.D. Fla. 1992).
Since Stockett, I have tried dozens of other cases about sexual harassment and gender discrimination. I have practiced for 40 years. I am AV Peer Review Rated through Martindale-Hubbell and rated 10 ("Superb") by AVVO. I have lectured extensively on employment law, discrimination, and sexual harassment on local, state, national and international levels. I've taught at the Florida Bar Labor & Employment Section's intensive trial skills program.
I love what I do. I believe in women. I believe in people being judged on what they can do, not on things they can't change like their gender, their race, or their age.
We have an amazing group of people in our law firm with an incredible collection of talents and a passion for what they do. We seek the non-traditional. That is our strength.
Think about it.
Year Joined Firm
Areas of Practice
Civil Rights Litigation
Sexual Harassment
Sex Discrimination/Gender Discrimination
Age Discrimination
Whistleblower and Retaliation
Employment Contract Litigation
Non-Compete Litigation
Administrative Litigation
Professional Licensing and Disciplinary Proceedings
Labor and Employment Law
Litigation Percentage
100% of Practice Devoted to Litigation
Bar Admissions
Florida, 1979
U.S. District Court Southern District of Florida, 1983
Southern District of Florida Trial Bar, 1985
U.S. District Court Middle District of Florida, 1995
U.S. Court of Appeals 11th Circuit, 1987
U.S. Supreme Court, 1998
Education
Nova University Center for the Study of Law, Fort Lauderdale, Florida: J.D. - 1979
Michigan State University, East Lansing, Michigan

B.A. Magna Cum Laude - 1968
Honors: Phi Beta Kappa
Major: Art History
Representative Cases
Classes / Seminars
Volunteer Faculty, Florida Bar Five-Day Employment Law Trial Skills Workshop, Stetson University, 1997, 1999, 2001, 2002 and 2004
Panelist, "What Does the Future Hold for Labor and Employment Law Practice?", The Florida Bar Labor and Employment Section, Advanced Labor Topics, Ponte Vedre Beach, FL, 2006
Lecturer, "Florida State Court Discovery & Motion Practice", Florida Chapter of the National Employment Lawyers Association, Fall Conference, St. Petersburg, FL, 2006
Presenter, "Graphics 101: A Primer for Lawyers", Florida Chapter of the National Employment Lawyers Association, Spring Conference, Fort Lauderdale, FL, 2006
Presenter, "Doing Well by Doing Good: Making Money as Civil Rights Lawyers", Florida Chapter of the National Employment Lawyers Association, Spring Conference, Melbourne, FL, 2005
Presenter, "Sex Discrimination and the Law", American Association of University Women, Fort Lauderdale, FL, 2005
Workshop leader and lecturer, "Using Computer Graphics to Tell a Memorable Story", National Employment Lawyers Association, Fifteenth Annual Convention, San Antonio, TX, 2004
Presenter, "The (Unwritten) Rules of Engagement: How it Really Works in State Courts in Florida", Florida Chapter of the National Employment Lawyers, Spring Conference, Melbourne, FL, 2004
Lecturer, "Confronting the Villains, Strategic Use of the Adverse Witness, The Harasser", National Employment Lawyers Association, The Theater of Reality: Trial Skills for the Plaintiffs Employment Lawyer, Atlanta, GA, 2003
Lecturer, "Visual Story Telling: How to Demonstrate Themes, Liability and Damages", National Employment Lawyers, Fourteenth Annual Convention, Vail, CO, 2003
Panelist, Round Table Discussion, Florida Chapter of the National Employment Lawyers Association, Spring Conference, Melbourne, FL, 2003
Plenary Session Speaker, "Strategies for Victory: Maximizing Your Client's Recovery in Employment Cases", National Employment Lawyers, Thirteenth Annual Convention, Lake Buena Vista, FL, 2002
Moderator, "Negotiations: Strategies & Techniques", National Employment Lawyers, Thirteenth Annual Convention, Lake Buena Vista, FL, 2002
Presenter, "Storming and Blocking the Bates", Georgia Chapter of the National Employment Lawyers Association, Negril, Jamaica, 2001
Lecturer, "Discovery: Practical Tips and Considerations: A No-Muss, No-Fuss Guide to Getting What you Need Even If It Might Not Be Everything You Want", Florida Chapter of the National Employment Lawyers Association, Fall Seminar, St. Petersburg, FL, 2001
Lecturer, "2000-2001 Awards: Employment Discrimination Update", American Civil Liberties Union, ACLU of Florida Lawyers Conference, Key West, FL, 2001
Presenter, "Use and Abuse of Expert Witnesses, National Employment Lawyers Association", Litigating Harassment and Hostile Environment Claims, San Diego, CA, 2001
Presenter, "The Glass Ceiling", American Association of University Women, Boca Raton, FL, 2001
Lecturer, "Presenting and Defending Against Damage Claims in State Court Actions", Florida Bar Continuing Legal Education Committee and the Labor and Employment Section, Fort Lauderdale, FL, 2000
Lecturer, "Presenting and Defending Against Damage Claims in State Court Actions", Nuts and Bolts of Employment Litigation, Fort Lauderdale, FL, 2000
Lecturer, "How to Recover and Defend Against Attorneys' Fees", Florida Chapter of the National Employment Lawyers Association, Fall Seminar, St. Petersburg, FL, 2000
Lecturer, "So What Is Sexual Harassment Anyway and How Do I Keep From Getting Sued?", PAC Industry Fund (Plumbing Contractors), West Palm Beach, FL, 2000
Lecturer, "Defining Essential Characteristics of Lawyers", National Conference of Bar Examiners, Chicago, IL, 2000
Lecturer, "Litigating Sexual Harassment Claims for Love and Money in the Southern District", Florida, Volunteer Lawyers Project, Florida Justice Seminar, Fort Lauderdale, FL, 1999
Lecturer, "The Opening Argument", National Employment Lawyers Association, Trial Practice for the Employment Lawyer, Seattle, WA, 1999
Lecturer, "Discovery Abuse: Problems and Solutions, Tactics and Techniques", Florida Chapter of the National Employment Lawyers Association, Fall Seminar, Clearwater, FL, 1999
Lecturer, "Using the Courts to Change the Law", Broward Chapter of the American Civil Liberties Union, Fort Lauderdale, FL, 1998
Lecturer, "Sexual Harassment and Employment Discrimination", Broward County Trial Lawyers, Fort Lauderdale, FL, 1998
Lecturer, "Psychological and Legal Methods for Evaluating Claimed Psychological Injuries, American Bar Association Employee Rights and Responsibilities Committee, Mid-Winter Meeting, Tuscon, AZ, 1998
Lecturer, "Beware of ADA Mixed Motive Exposure: Ensuring that a Jury Believes a Termination was Solely for a Non-Discriminatory Reason and Rotting Roses: Protecting your Organization from the Escalating (and Expensive) Consequences of Sex and Violence in Today's Workplace", Council on Education Management, Personnel Law Update 1997, Fort Lauderdale, FL, 1997
Lecturer, "Use of Experts", Florida Bar Labor & Employment Section, Orlando, FL, 1997
Lecturer, "Combating Discovery Abuse in Employment Discrimination Case", Florida Chapter of the National Employment Lawyers Association, Annual Meeting, St. Petersburg, FL, 1997
Lecturer, "Litigating Sexual Harassment Cases for Fun and Profit", Hispanic National Bar Association, Miami, FL, 1996
Lecturer, "Current Issues in Sexual Harassment Litigation", American Bar Association Section of Labor and Employment Law, Annual Meeting, Orlando, FL, 1996
Lecturer, "When the Lawyer is the Employer: Gender Discrimination in Hiring, Compensation and Promotion", Florida Bar Labor and Employment Law Section and the Gender Equality in the Profession Committee, Orlando, FL, 1996
Lecturer, "Overview of Employment Law", National Association of Securities Dealers, Employment Law Seminar, Boca Raton, FL, 1995
Lecturer, "Damages", Florida Bar Labor and Employment Law, Litigation Seminar, Orlando, FL, 1995
Lecturer, "Sexual Harassment in the Work Place: Remedies and How to Prove Damages", Academy of Florida Trial Lawyers, Orlando, FL, 1995
Lecturer, "Indecent Exposure: Proof and Defense of Punitive Damage Claims", Southern Methodist University, Thirteenth Annual Multi-State Labor and Employment Law Seminar , Tuscon, AZ, 1995
Lecturer, "Selection and Use of Expert Witnesses: Strategies for Calculating Damages and Employing Psychological Experts", Florida Bar Labor and Employment Section, Advanced Current Labor Topics Seminar Amelia Island, FL, 1994
Lecturer, "Gender Equality", The Florida Bar, Bridge the Gap Seminar, Fort Lauderdale, FL, 1993
Lecturer, "Sexual Harassment", Florida Bar Labor and Employment Section Seminar, Miami, FL 1992, 1992
Lecturer, "Sexual Harassment", Roller Coaster Ride: The New Wave of Employment Litigation under the Florida Civil Rights Act of 1992, Miami, FL 1992, 1992
Lecturer, "Sexual Harassment", Federal Civil Rights Act of 1991, Miami, FL, 1992
Presenter, "A Ten Minute Primer on Sexual Harassment in the Workplace", American Association of Justice, 2013 Annual Convention, Litigation at Sunrise Series, San Francisco, CA 2013
Presenter, "Litigation from the Plaintiff's Perspective: Avoiding Mistakes Employers Make", Toyota Motor Engineering & Manufacturing of North America, Inc. (TEMA) Supplier Executive Conference/Fisher & Phillips, LLP, Erlanger, KY 2012, 2012
Presenter, "Practicing", Nova Southeastern University Law School, 2012
Presenter, "Making the Most of Victory: Calculating and Presenting Damages in Employment Cases", Florida Chapter of the National Employment Lawyers, Winter Conference, Daytona Beach, FL 2012
Lecturer, "Modification of Child Support", Florida Chapter of Matrimonial Lawyers and The Family Law Section of the Florida Bar, Martial and Family Law Review Course, Orlando, FL 2012
Presenter, "Direct Examination and Cross Examination", Florida Chapter of the National Employment Lawyers, Winter Conference, Lake Buena Vista, FL, 2011
Lecturer, "Business Valuation in Divorce", The Florida Bar, Family Law Section, Marital and Family Law Review Course, 2011
Presenter, "Neutralizing the Defense Expert", Florida Chapter of the National Employment Lawyers, Fall Conference. St. Petersburg, FL, 2010
Presenter, "E.G., The Glass Ceiling in 2010: Why Employment Law is (Still) a Good Place to Be", Nova Southeastern University Law School, 2010
Teacher, Intensive Trial Skills Program, Florida Bar Labor & Employment
Honors and Awards
AV Peer Review Rated through Martindale-Hubbell
Top Law Firms in South Florida, South Florida Legal Guide, 2002 - 2008
Super Lawyers Top Lawyer in Florida, Employment and Labor, 2007 - 2008
Feminists Who Changed America: 1963 to 1975, 2006
ABA GP-Solo Small Firm Practitioner of Merit Award, 2004 - 2005
Palm Beach NOW Appreciation Award, 2004
Chambers USA's Leading Business Lawyers, 2003 - 2004
One of South Florida's Fifty Most Successful Business Women, FastTrack Magazine, 2002
Florida NELA President's Award, 1999
Florida NOW Glass Ceiling Award, 1998
Broward County Women's Hall of Fame, 1995
Broward County NOW, Women's Equality Day Award, 1993
Florida NOW, Woman of the Year, Government Category, Women in Communications, 1975
Outstanding Democrat of the Year, Young Democrat Club of Broward County, 1974
NOW, National Board of Directors, 1972
10 Rating, AVVO
Professional Associations and Memberships
Broward County Bar Association, Member
American Bar Association, Member
National Employment Lawyers Association, Member
American Association for Justice, Member
The Florida Bar, Member
Florida Board of Bar Examiners, Member, 1995 - 2000
Florida House of Representatives, Member, 1974 - 1976
State of Florida Commission on the Status of Women, Member, 1993 - 1996
Broward County Charter Review Commission, Member, 1994 - 1996
Broward County Commission on the Status of Women, Member, 1992 - 1994
Florida Justice Association
Florida Bar, Communications Law Committee, 1985 - 1987
Florida Bar, Family Law Rules Committee, 1987 - 1988
Florida Bar, Labor and Employment Section, Judicial Education Committee, 2004
Broward County Planning and Zoning Board, 1978 - 1979
Broward County Health Planning and Development Council, Member, 1975 - 1982
Florida House of Representatives, 1974 - 1976
Broward County, Charter Commission, Law Enforcement Subcommittee, 1974
Florida Chapter of National Employment Lawyers Association
Past Employment Positions
Holmes & Holmes, P.A., Shareholder, 1980 - 1982
Fraternities / Sororities
Pi Beta Phi
Phi Beta Kappa
Video